---
Synopsis

This is La Courneuve, but it could be anywhere else.
This is Orcasur, but it could be anywhere else.
This is Cité Modèle, but it could be anywhere else.

The quest for standardization by urbanistic currents provokes everyday scenes that repeat themselves. Connections then appear between collective identities, between the local and the global.

Aquellos Que Esperan presents with "Familiar Screens" the similarities found in the different peripheries of three large cities: The Orcasur neighborhood in Madrid, the cité de la Courneuve on the outskirts of Paris and the Cité Modelé neighborhood on the outskirts of Brussels.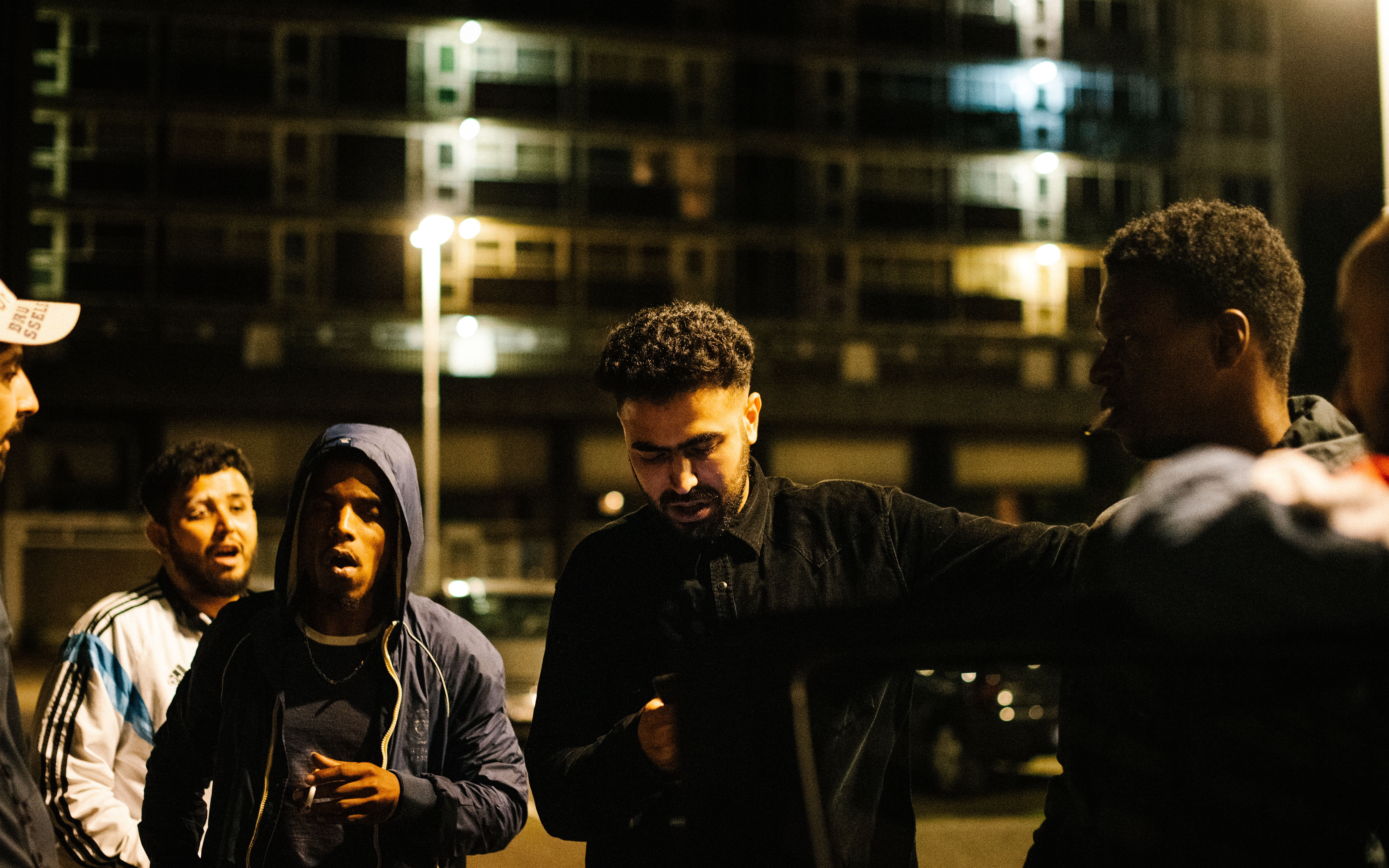 Technical Data Original title: Aquellos Que Esperan. Vol. 03 'Familiar Screens'
Project: Aquellos Que Esperan
Shooting Place: Citè Modéle, Brussels, Belgium
Production Co.: The Kids Are Right
Original Language: French


---
Approach

The city is the stage on which new technologies and new ways of life aim to improve the human condition. However, the yearnings of modernity, blinded by the grandeur of the new, are questionable. Rationalization and high-density urbanization have contributed to the social divide, concentrating wealth, power and resources in the hands of a few, in the face of the great precariousness of many others relegated to marginality, even though they all coexist in the density of the urban landscape. The city thus becomes a field of exclusion, imposed by those few who reinforce the fear of the other, the most precarious, the poor.

In order to approach this approach, we believe it is necessary to establish direct so- cio-spatial links with what has been analyzed in the territories of Madrid, Paris and Brus- sels. To this end, we will set as a central framework of study the "living space" generated by the housing structure itself: the layout of a plan as the territory replicated infinite times, and the idea of the building as a window or screen to look out of.

This concept represents the effects of imposing a minimum living area. The overcrowd- ing that is produced either by vertical urbanism in the form of linear blocks and towers; and the distancing from the other through the activation of stigmatization. Breaking in turn the social fabric and intensifying social relations and access to life through screens.


---
Awards & Grants

Fotopres
Magnum Photos' Mentorship: Peter Marlow, Peter van Agtmael & Mark Power
Descubrimientos PhotoEspaña
PhotoEspaña - Book of the year. Shortlist
Les Rencontres d´Arles - Author Book Award. Shortlist
Artists in residence at the Circulation(s)
Carte blanche. Exhibition Le CentQuatre-Paris
Acción Cultural Española. Ministerio Español de Educación, Cultura y Deporte

---
Related Information